Emotions chart
"This moment when he or she asks how do you feel and you blank on it..."
The importance

Being able to name an emotion helps coping with it
Recognising our feelings opens us to empathy for others

The chart

Emotions are divided into seven basic families
Then more specific emotions stem out of these
The ones in the most outer layer are even more specific
Reading it outside-in helps us to determine our basic feeling
We can look at the chart to finish a sentence "I feel..."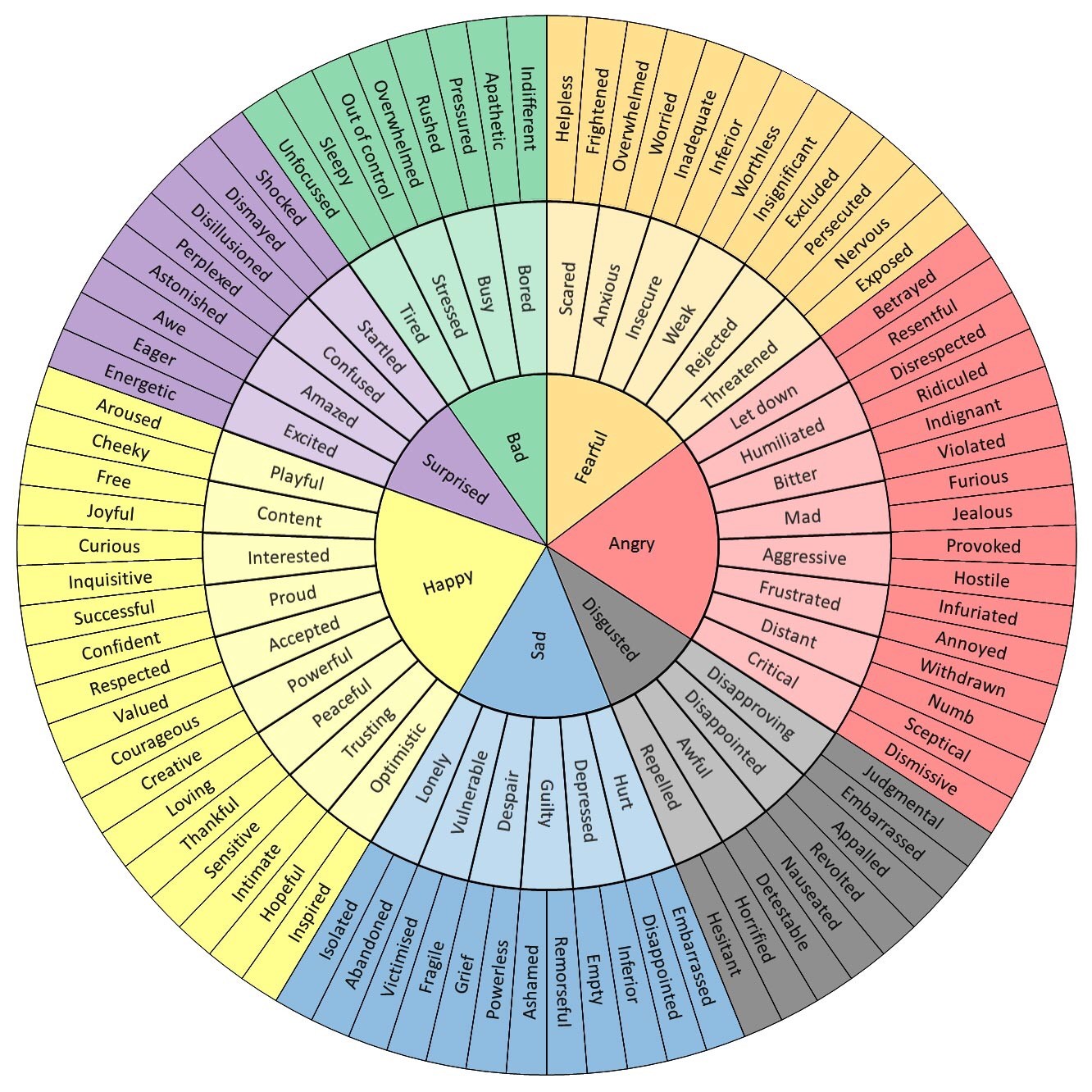 Disclaimer: This chart I did not create on my own. I tried to locate the author but with no success. If this is you and the picture is here against your will then please let me know. If this is you and you like it here then please tell me and I will put your name right under it! Thank you.